2018-2019 Bama in Atlanta Chapter Officers
President: Billy Daniels

Vice President: Caitlin Norton

Treasurer: Chris Lancaster

Secretary: Christina Barth
Contact any of the officers through the Chapter's email address at BamaInAtlanta@gmail.com.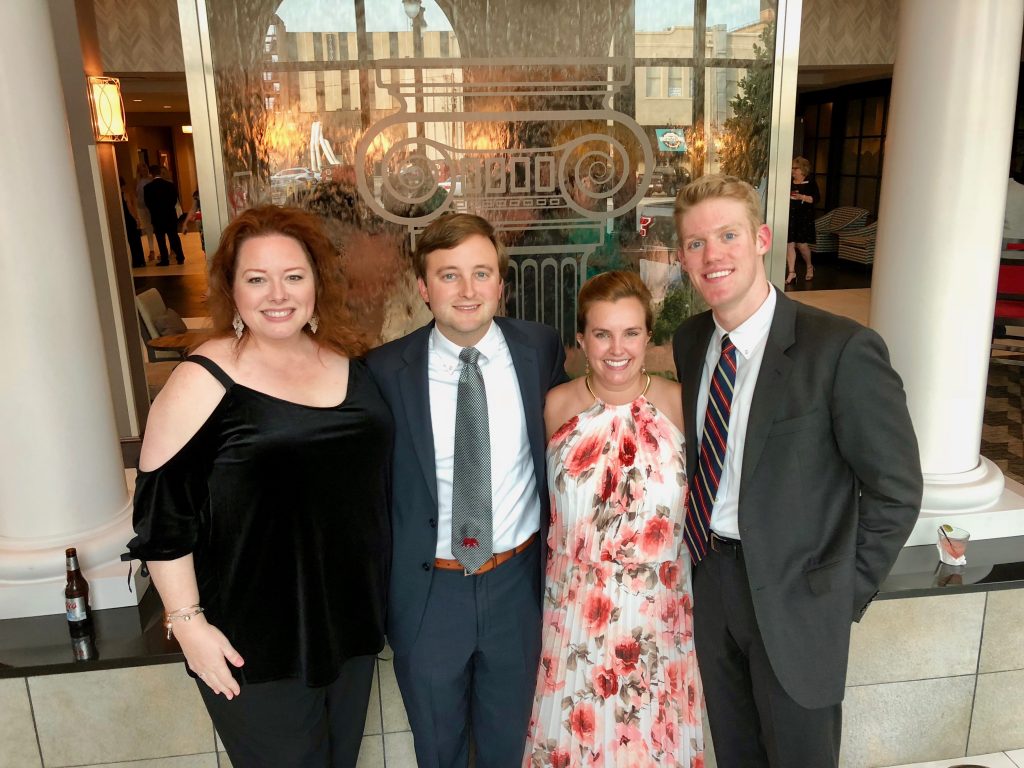 L to R: Christina Barth (Secretary), Billy Daniels (President), Caitlin Norton (Vice President), Chris Lancaster (Treasurer)
Chapter Volunteers 2018-2019

Communications Chair: Caitlin Norton
Community Engagement Chair: TBD
Game Viewing Sites Manager: Lori Ford (Hudson Grille Midtown), Michael Coleman and Jamie Howard (Smith's Old Bar)
Ladies of the Houndstooth Chair: Maggie Werschmidt
Lunch Bunch Manager: Ron Coppock
Member Relations and Recruitment Chair: Chris Lancaster
Scholarship Manager: Margaret Brooks
Special Events Chair: Tammy McLain
Student Recruitment Manager: Jerry Jackson
Webmaster: Shawn Cannon
Young Alumni: Jamie Howard
Interested in volunteering with Bama in Atlanta? Send us an email and let us know which committee you'd like to be involved.
Regional Recruiters