The Bama Lunch Bunch has been meeting on a  regular basis for over twenty years.  We meet every Wednesday from 11:30-1:00P.M. at Hudson Grille Sandy Springs.   Come out to talk Alabama athletics and meet fellow alumni and boosters.  During football season, the meetings include guest speakers.
We do ask that you become a member of the chapter to help offset the cost of the speakers
Click here to become a member!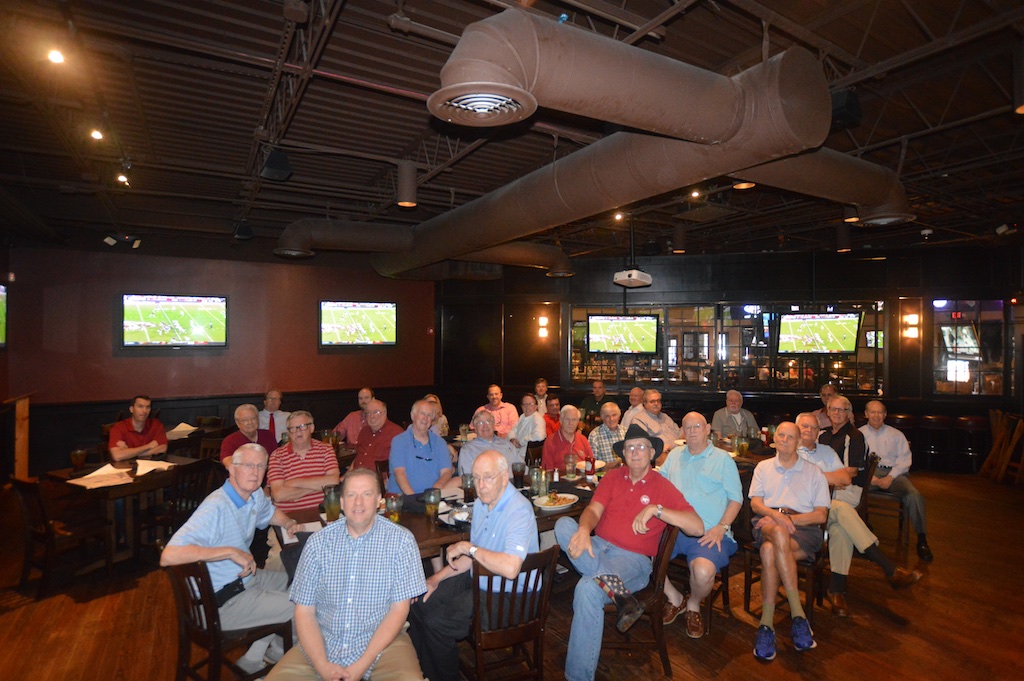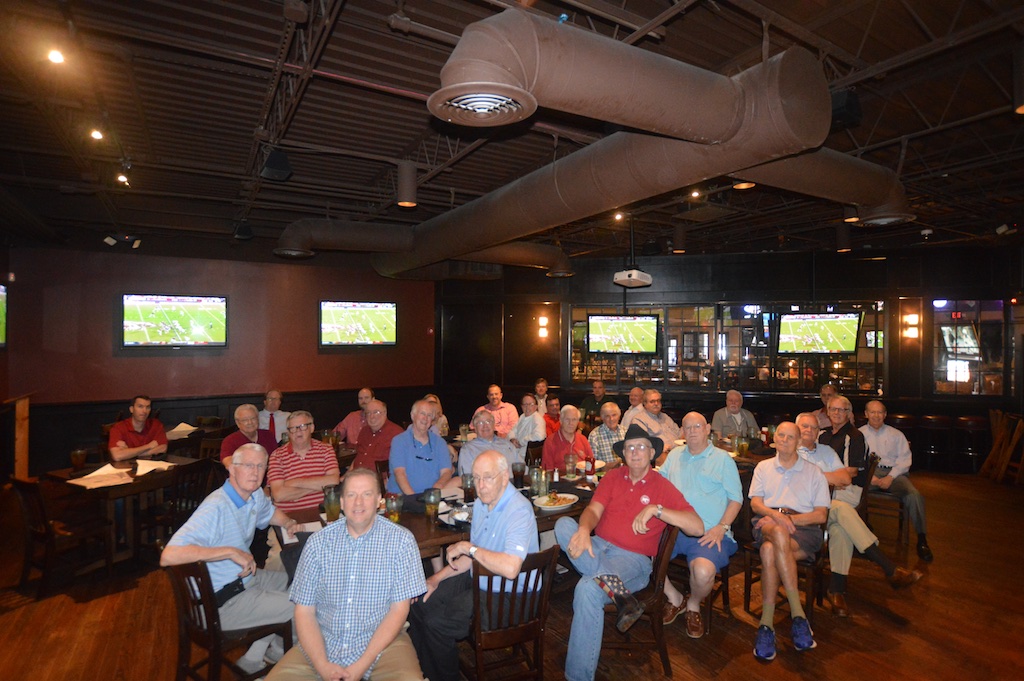 2016 Lunch Bunch Schedule is here!  See the calendar below for more information.
August 29, 2018

Cary Clark, Sports Writer for TiderInsider.com

August 29, 2018 @ 11:30 am - 1:00 pm
Hudson Grille Sandy Springs, 6317 Roswell Rd NE, Sandy Springs, GA 30328, USA

September 5, 2018

Dexter Wood, Former Crimson Tide Wide Receiver and Current Athletic Director @ Buford HS

September 5, 2018 @ 11:30 am - 1:00 pm
Hudson Grille Sandy Springs, 6317 Roswell Rd NE, Sandy Springs, GA 30328, USA

September 12, 2018

Gus Morris, SEC Football Official

September 12, 2018 @ 11:30 am - 1:00 pm
Hudson Grille Sandy Springs, 6317 Roswell Rd NE, Sandy Springs, GA 30328, USA

September 19, 2018

Aaron Suttles, Sports Writer for the Tuscaloosa News

September 19, 2018 @ 11:30 am - 1:00 pm
Hudson Grille Sandy Springs, 6317 Roswell Rd NE, Sandy Springs, GA 30328, USA